Real conversations with women about the impact makeup has on their lives.
Twitter | Instagram | Facebook
"If I only had to use one product for the rest of my life, it would be to do with my eyebrows."

Orlaith
"I started wearing makeup maybe in second year, so I would have been fourteen. I felt like I had to, because all the other girls in the class were experimenting with makeup at the time. So my Mam allowed to me wear mascara, which I thought was amazing. I absolutely loved wearing mascara.
My best friend at the time, her mam is a beautician. She was very much into her makeup, and I'd always ask her, 'what's this for?' and 'What's that?, 'what will this do for me?' All that kind of stuff. I really started getting into it.
I had been more into my football, and playing out the back with my brothers, but the older I got the more interested I got in makeup.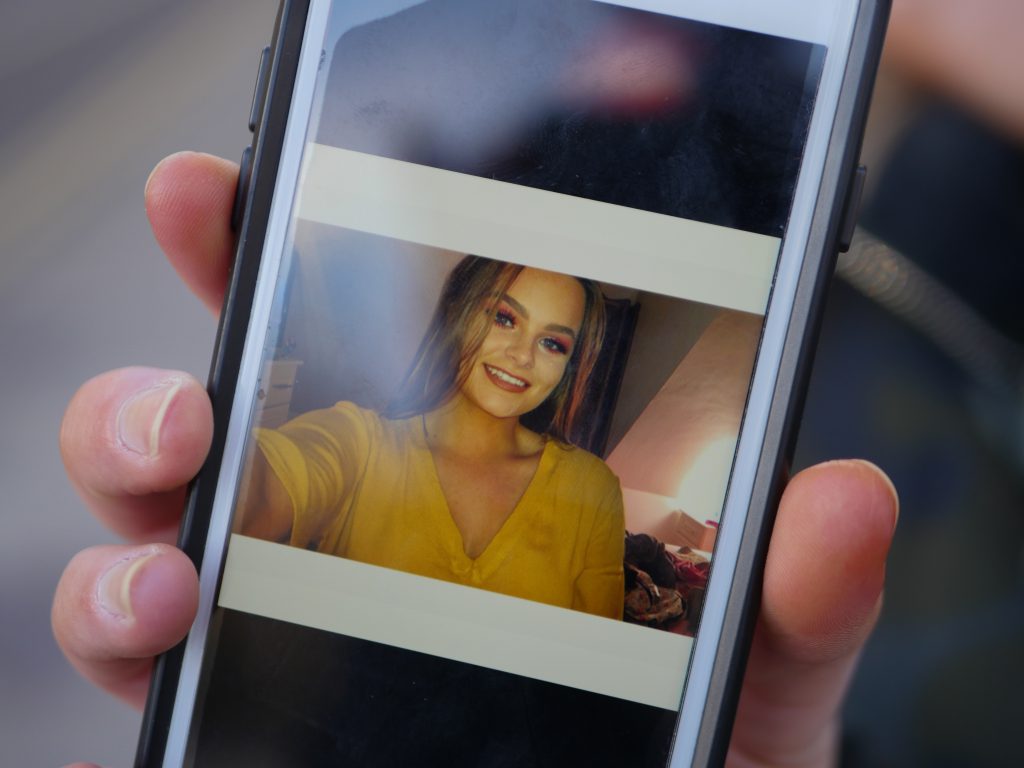 Sometimes, I just feel more confident with it on. Other times I really, don't really care. I think I've gotten to the stage where I'm feeling comfortable. I'm not fully there, but I'm getting there. I wouldn't wear makeup to college every day. It would just be if I had an exam, or maybe if I were going out I'd put makeup on.
What do you think has changed to make you feel more comfortable?
The older I've gotten, the more I've realized that you have to be.
Also, I'm starting to eat healthier so that has had an affect on my skin. More water. I just feel like I'm clearing up a lot.
But still, hormones affect your skin and what not. So I do have my days where I put on my concealer and try to hide, or maybe if I'm just not getting enough sleep at night and I feel like I have big bags under my eyes. But otherwise, I feel like I'm getting there.
Could you tell me why you'd need to wear makeup for an exam?
I think it's got to do with being able to present yourself. In my course, you have to be able to look presentable.
You could be marked down maybe if you go in not wearing the correct dress, lets just say if you're showing too much skin.
Now, I wouldn't plaster myself, but I would wear foundation and contour. I love my eyebrows. If I only had to use one product for the rest of my life, it would be to do with my eyebrows.
I feel like it's important to be able to present yourself.
How does it make you feel, that you'd be judged on more than your ability to sing?
I don't know actually. I feel… I have a story, about my friend. She went into work, and in her contract it said to look presentable. And my friend, she's just beautiful. She's got really clear, freckly skin. And she went in, and she only had mascara on that day. And her boss told her to go upstairs and to put makeup on, and that basically she didn't look good that day.
She was told not to come down onto the shop floor until she had makeup on. And I just thought that was horrendous. That an older woman could say that to a younger person, where normally it's the opposite, that you're wearing too much makeup and to take the makeup off.
If people are walking past, they say things like 'oh god, she's wearing too much make up isn't she, and she should show her natural beauty. Where it was the complete opposite that day.
Do you think there's a lot of competition between women?
Oh yes, definetly. Maybe to look browner, or have a nice, more chiselled jaw. Nice cheekbones, good facial structure. I think there is.
Do you have any ways of dealing with that, especially when you feel uncomfortable around someone?
No. I'm quite a confident person. I wouldn't necessarily feel conscious in that way regarding to makeup. If it were more to do with 'oh, I don't look very skinny in this dress', it's more to do with my weight as such.
But again, I'm getting there.
I'm really into my fitness. But I wouldn't compare myself with makeup. Cause I feel everyone expresses themselves their own ways regarding makeup.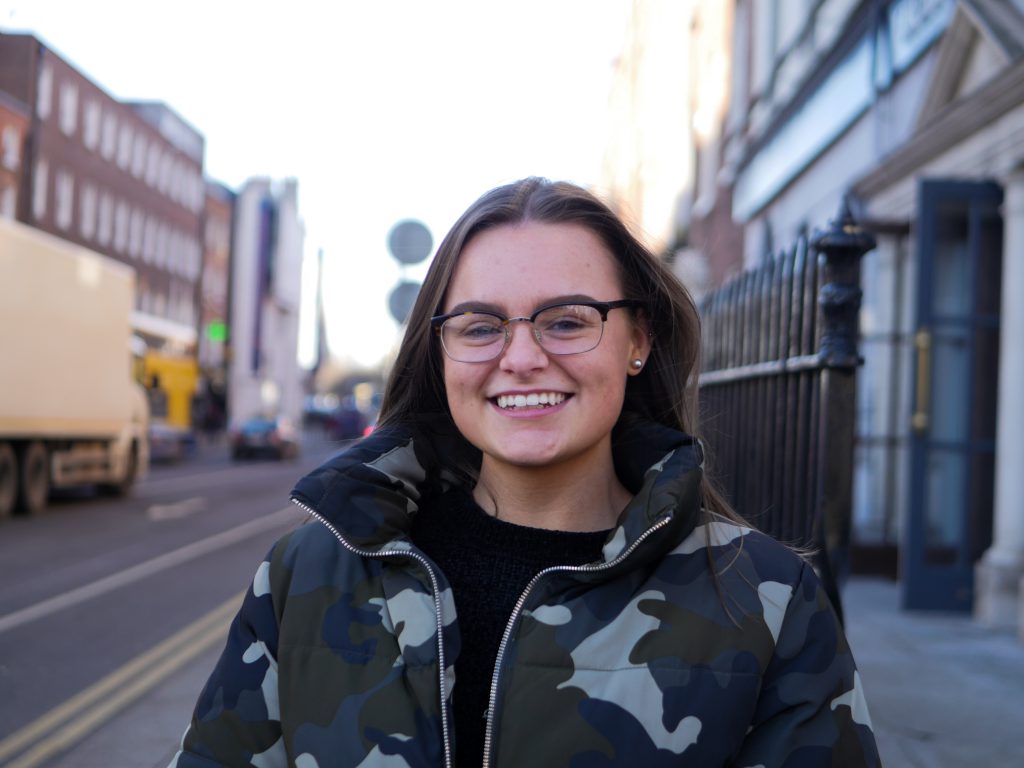 What advice would you give to someone who's just started wearing makeup?
Experiment. If you want to wear makeup, wear it. If you don't, don't. Don't feel you have to plaster yourself just because everyone else is. Enjoy wearing it, but also remember that you are beautiful within yourself.
Don't start relying heavily on stuff to cover up, just maybe enhance. So, a little bit of mascara, like I said, when I was thirteen or fourteen years of age, I thought that was amazing. That I had lovely long eyelashes.
Enjoy it, but just remember not to go too much overboard with it."
Real conversations with real women about the impact makeup has on their lives.
Twitter | Instagram | Facebook