Real conversations with women about the impact makeup has on their lives.
Twitter | Instagram | Facebook
"Sometimes I use makeup to be creative, and then I go a little crazy with it."

Klara
"I think I was fourteen when I started wearing makeup regularly. My mother is a makeup addict so I was always kind of raiding her makeup bag from when I was five or six, looking at things I probably wasn't allowed to touch.
When I was maybe 13 or 14 I hated my freckles. I used to use a moisturized cream called 'fade out' to try and bleach my freckles, and I'd put loads of concealer over my freckles to try and get rid of them. That was my main thing.
Why did you feel that way about your freckles?
I think it was bullying in school. If anyone's a little bit different in school, they'll get bullied.
I was also bullied for being really pale. I remember one time being asked if I was wearing white tights when I wasn't.
I used to wear fake tan on and off, but now I've given up on it.
What's your relationship with makeup like now?
I think it's healthy-ish. I don't really have eyebrows, so I've been dying them for the past while. My eyebrows are half blonde, half brown, they're really sparse. I have an under-active thyroid, so I don't have good strong eyebrows.
When I go to the gym I wouldn't wear any makeup but sometimes then, on the way home, I think 'oh, hope I don't see someone I know!
Do you ever feel like you need to wear makeup when you're going somewhere?
I would feel like I need to wear make when I go to acting auditions or anything on stage, and then I can go really dramatic with it. Sometimes I like to use makeup as a way to be creative, and I go a bit crazy with it.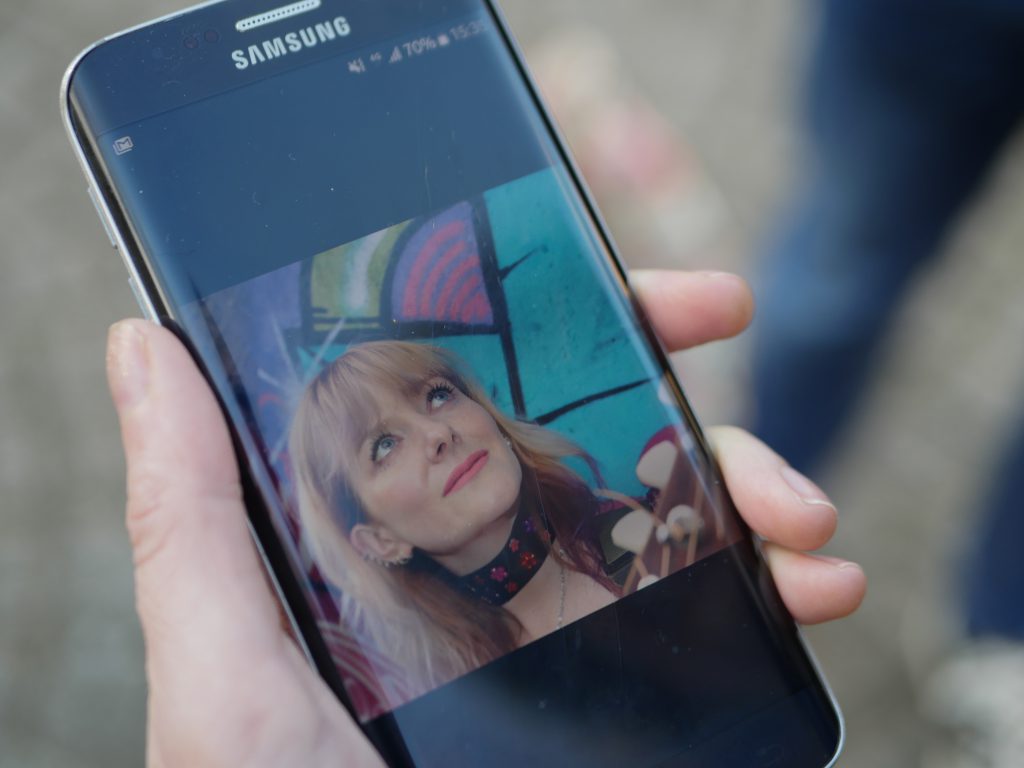 You're a singer-songwriter, and you make your own music videos. Does makeup play a role?
I love the idea that your face can be a blank canvas and you can transform. I mean, I'm not the best makeup artist in the world, but I like the idea of transforming your face into someone else or something else.
What would you say to someone who's feeling a little insecure?
I'd say to ignore the Instagram ideal of beauty. So many people aspire to have the same face and body now.
Embrace what makes you, you. The right people will see the beauty in what you consider your flaws."
Real conversations with real women about the impact makeup has on their lives.
Twitter | Instagram | Facebook