Real conversations with women about the impact makeup has on their lives.
Twitter | Instagram | Facebook
"I just wish that people wouldn't judge what you're saying or how you're acting based on how you're dressed."

Mariam
I didn't really start using makeup until I was maybe 17, 18. My mum never really used makeup so I didn't really know what goes where, what's used for what. And then when I did start getting into it I kind of felt bad about it. I grew up with my brother and we were really close, and I felt like using it would make me too girly around him.
I mean, when I started using it, when i was eighteen or so, I would make it really subtle and I'd be like, "oh I don't like makeup or whatever".
But yeah, I still don't really wear it that much anyway. I'm not wearing anything today, but that's just more of a practical thing. It's never come up in my mind not not be able to go outside without makeup. Because that's just what I'm doing.
You've lived in a few countries. Do you think the way beauty is perceived in places differs?
I definitely think so. Especially with Pakistan and Ireland.
It sounds weird, but my grandma used to give us bleaching cream – face whitening cream which had bleach in it – because being more fair over there is seen as more beautiful. And then my dad would say put on sunscreen before you go outside, so that you don't end up looking really dark, because then no one is going to want to marry you.
And then when you come here people are getting fake tans and stuff. It's very different. People always want what they can't have.
In the Middle East, in Dubai and in Abu Dhabi, I honestly don't really know, because everyone was dressed in burkas and the majority of women over there were pretty conservative and modest, so I don't really know what that was like. But I'm pretty sure that's also very different!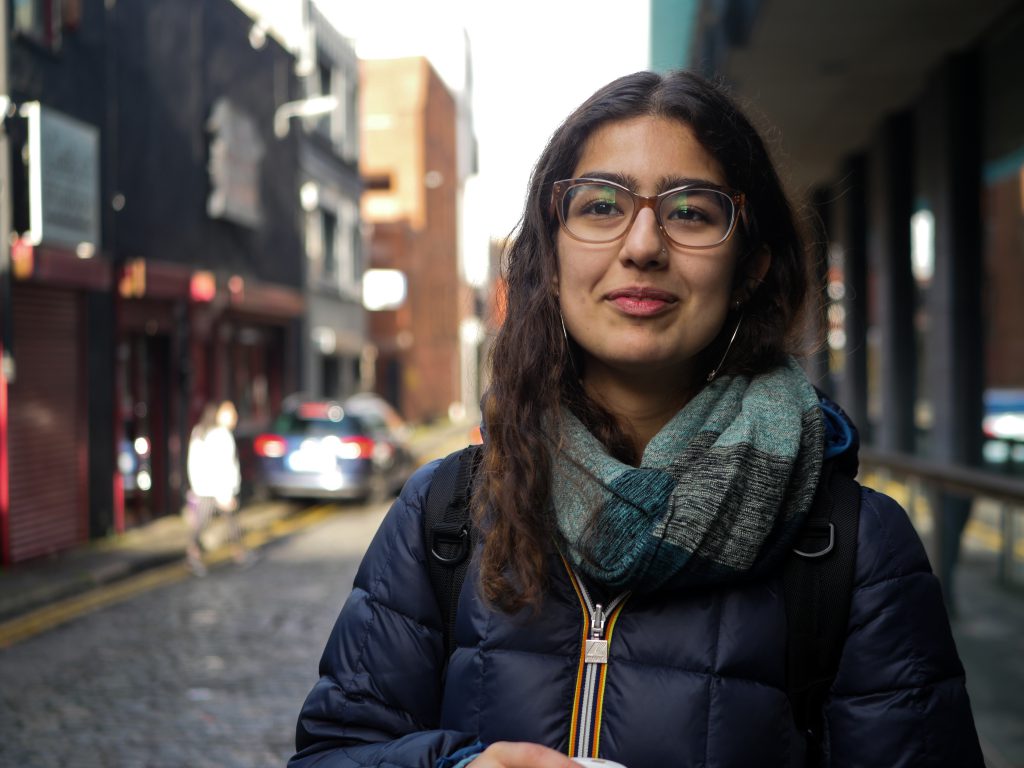 What was it like coming here and all of a sudden being given a completely different beauty standard? How do you decide who to listen to?
I moved here when I was twelve, and I was still wearing my hijab until I was seventeen, and I only stopped doing that because I was like, you know what, I don't actually believe in this.
The school I went to wasn't the nicest school, it was a pretty rough school, and people weren't very nice to me at the start. It took a lot of adjusting.
I feel like I still don't really know what beauty standards I want to aspire to. I'm still kind of confused where I fit in. Because sometimes I hang out with people from Pakistan and I'm like, ah I'm too Irish for you guys, and then I'm with my Irish friends and they're like ah, you're too foreign for us!
So it's still a work in progress.
Most people feel a pressure to look a certain way, and there's conflict for you.
It's like wearing completely different traditional clothes at home, to like look pretty for a party, and if I wore that out to something over here with my Irish friends, they'd just be like "what the fuck are you wearing".
It's like a double life!
It really is a double life honestly. It's really weird.
Have you ever had any comments or pressure to change the way that you look, or to fit in with a certain group?
Yeah definitely. My family goes to the mosque a lot. So if I ever go to pick up my little sister there and I'm dressed like this I get some weird looks from people, especially because I'm not wearing a headscarf. They're like, lol, what is she doing, why is she here, why does she look like that.
Or I feel really uncomfortable wearing traditional clothes out into the city because people would also give me weird looks.
Has that ever caused you stress? How do you deal with it?
It does cause me a lot of stress and anxiety. I don't really deal with it to be honest. That's why I'm such an anxious person. I mean, that's the only honest answer really.
Do you wish there was less pressure in all these groups? That you could move freely from group to group?
Yeah definitely, I just wish that people wouldn't judge what you're saying or how you're acting based on how you're dressed. I don't know. Especially in the communities I move around in. Especailly in the mosque. Like my moms friends, they wouldn't give me any respect or credibility because I'm dressed like this, and they'd be like, "well, she doesn't know what she's talking about, she's just some outsider."
I really wish they didn't do that.
I can't even imagine what that's like.
I tried to convince my Mum that they don't think I'm a legit person because of how I dress, and she said, "no, no, they're just scared of you". I think that makes no sense.
It makes me wonder how much appearance is a part of identity.
This is going to sound weird – but when I go out of the house, I often forget that I'm darker than most people in Dublin. I always think, ah yeah, I basically look white.
And then something will happen to me, and I'll think, "oh, shit, I'm not, that's why". Someone will say something or ask me something weird. And I'll be like, oh. I forgot.
What kind of things do people say?
It's never been anything super offensive or anything like that, but it's often like, when I meet someone for the first time, they're like "oh, where are you from," and If say Dublin, and they're Irish, they'll say "really? You're from Dublin? You don't look like it."
There's a very set idea of what an Irish person looks like, which is kind of… I feel like I need to justify myself to them. I'm like, I know all your slang words! I know all your jokes!
It's mainly stuff like that. People are always really confused. They say, 'oh, you're not really Irish, where are you really from?'. That sort of thing.
I often forget about it. That's not what's in my head all the time. I'm not constantly thinking about the color of my skin. but then people will be staring at me, or someone will say something, and I'll just think, "oh, I completely forgot that was a thing".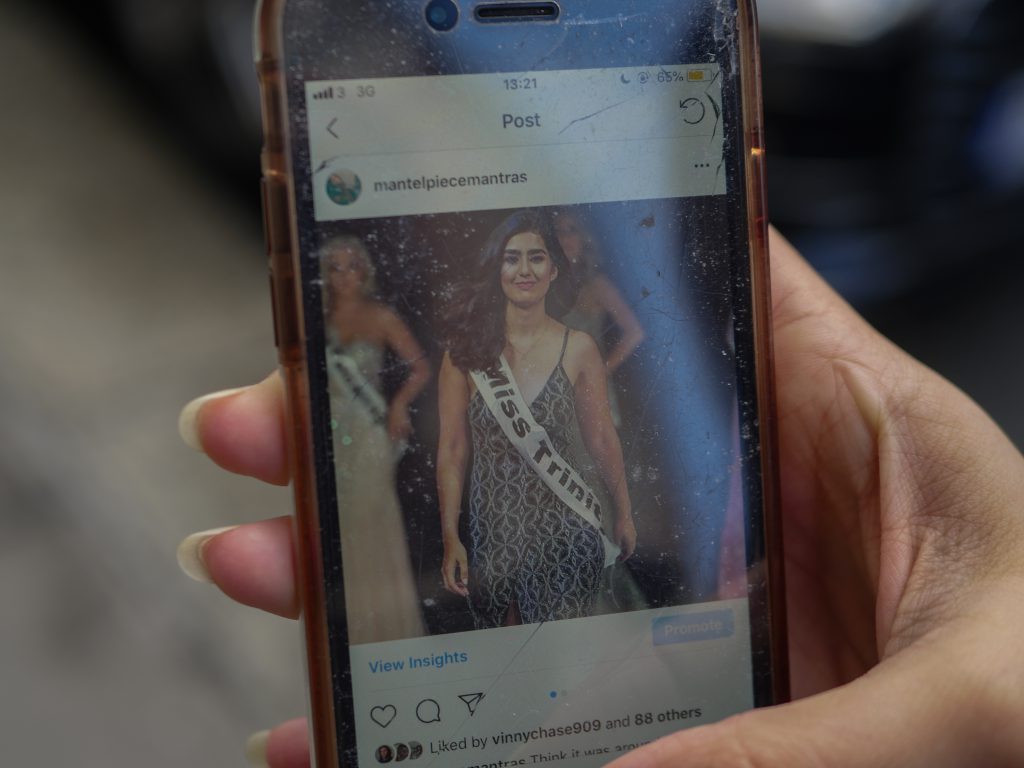 Real conversations with real women about the impact makeup has on their lives.
Twitter | Instagram | Facebook