"There has been a growing difference between boys and girls in terms of happiness between 2009 and 2016. Girls' happiness relating to their physical appearance and life as a whole has decreased over time."

National Health Service
From 2005-2015 instances of depression rose by a fifth. Almost a quarter of fourteen year old girls self harm.
The research that has been undertaken has identified a key trend: social media platforms.
Of them, Instagram has been ranked the worst for mental health. According to Time Magazine, one of the biggest problems is appearance:
"Instagram easily makes girls and women feel as if their bodies aren't good enough, as people add filters and edit their pictures in order for them to look 'perfect'."
To highlight the problem, British photographer Rankin asked teenage girls to edit photos of themselves until they felt they were 'social media ready'. The results were shocking: "Most of them made their noses narrower, slimmed their faces, edited out their freckles, enlarged their eyes and lips, and added makeup."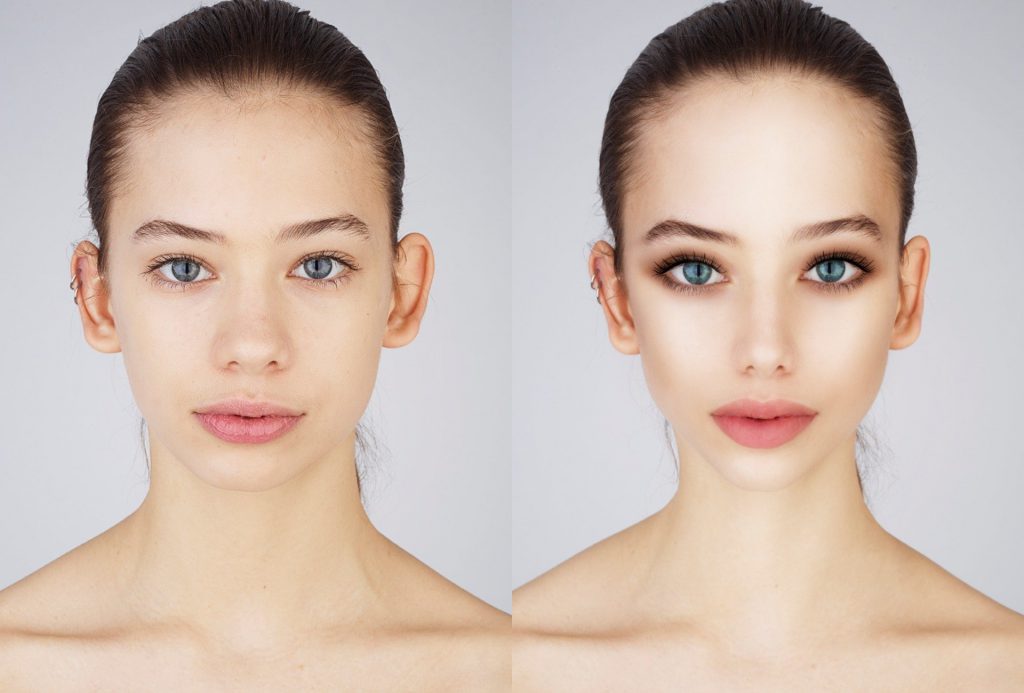 More Than My Makeup was born as a passion project, to highlight the issue and start a conversation. By creating a gallery of women speaking honestly and openly about their own experiences, I hope to create content that will empower young women into realizing that their concerns are shared, and that they're enough as they are.
Social Media platforms have created a warped image of beauty and reality, and it's time to strip back the filters and talk about it. We need to learn to love ourselves the way we are. We are good enough. We are More Than Our Makeup.
You can contact me about the project at lenakleinonline@gmail.com, and check out the interviews and articles here.